Find Top Ferry Deals & Offers
Book cheap ferry tickets with all available discounts
This winter, you can travel with Aegean Sea Lines ferries from Athens (Piraeus port) to your favorite Cyclades island and get a 20% discount on round-trip passenger and car tickets.
The 20% discount applies to your return ferry tickets. It is automatically applied when booking round-trip tickets with Aegean Sea Lines on Ticketdigg.com. An affiliate partner of Ferryhopper.
In case you need to cancel your tickets, both legs of the trip must be canceled. Alternatively, you can convert them to open-date tickets.
Where to travel with discount tickets by Aegean Sea Lines
In September and October, travel to the Cyclades and Crete with Fast Ferries, and get 30% off on the return leg of round-trip bookings from/to the ports of Rafina and Piraeus in Athens.
Βοοk discount ferry tickets from 01/09/2023 to 31/10/2023 and plan one last getaway to the islands!
From Rafina Port, to Andros, Tinos, Mykonos, Paros, and Naxos. And from the port of Piraeus to, to the islands of Syros, Mykonos, Paros, Ios, Santorini, and to Heraklion in Crete.
The offer is valid from 01/09 to 31/10 for the return leg of round-trip tickets, as long as you include both legs of the trip in the same booking. Travel with 30% off from 04/09 to 31/10 on the Ekaterini P, Theologos P and Fast Ferries Andros vessels.
Minoan Lines is offering a 50% discount on ferries to new students for travel until 31/10/2023.
To take advantage of the discount, select "newly admitted students" when making your booking on Ferryhopper. In addition, when boarding the ship you must have with you and show:
√  Proof of your successful admission to the university in 2023, which you download from the website of the Ministry of Education.
√  Your examinee's report for the 2023 Hellenic Examinations.
Travel with a discount on Minoan Lines ships to Paros, Naxos, Syros, Mykonos, Santorini, Heraklion and Milos!
You can find ferries from the port of Piraeus with tickets at less than €10, while the ferry trip takes just over 1 hour with a conventional ferry.
Aegina is one of the most popular cheap destinations close to Athens. It also has many interesting sights and great beaches.
There are many daily ferry crossings (over 10 a day) so you can choose the one that suits you best!
The island of Agistri is one of your cheapest vacation options with the Piraeus port as your starting point. There are numerous daily ferry crossings, with a single passenger ticket starting at €13.50.
In just 1.5 hours from Athens, you will be swimming in crystal clear waters and enjoying walks in nature. The food is awesome and you can find cheap accommodation even in high season.
Signup For Exclusive Travel Offers​
Subscribe to our mailing list and we'll send you incredible airline tickets deals, hotels special offers and exclusive cities tours prices directly to your inbox. 
We respect your privacy and take protecting it seriously.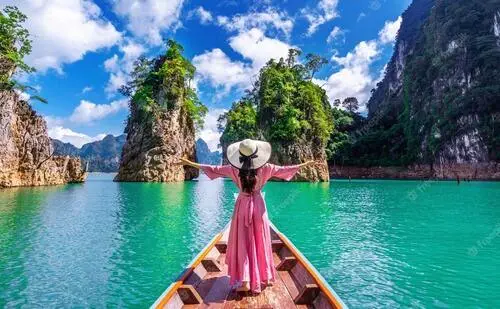 Booking air tickets, hotels, city tours, car rentals cabs and transfers all around the world.
The best travel marketplace with exclusive prices for booking your holidays and trips. Offering a huge selection of air carriers and partners. All in one place!